The conference material is available to all under the terms of the Creative Commmons Attribution-Share Alike license

Session files and videos from the
conference program
are now starting to be made available online. For presentations currently online please see the following pages:
Keynotes
Presentations
Academic Track
Tutorials
Workshops
Lightening Talks
Posters
Birds of a feather
Spatial Ignite
If you notice your presentation files are missing please don't hesitate to
Updated at Tue May 04 09:43:25 +1000 2010
FOSS4G 2009 Events & Activities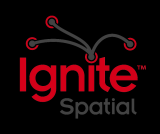 Please note you must pre-register to attend this event. It is an event that is running in parallel and not officially part of the conference. This event is not being held at the conference venue.
Ignite Spatial - Wednesday 21 October 2009
Venue: Shelbourne Hotel
Time: 1730 - Whenever
What if a presenter could tell their spatial story in just 5 minutes? They get 20 slides, and each slide lasts 15 seconds. That's Ignite Spatial.
Welcome Reception - Tuesday 20 October 2009
Venue: Altitude Bar, Shelbourne Hotel
Time: 1830 - Late
All delegates are invited to celebrate the launch of the FOSS4G Conference at the Shelbourne Hotel. Re-unite with peers and enjoy casual drinks in a relaxed environment. Beverages and bar food will be available for purchase at the bar.
The Shelbourne is located in close walking distance to the Convention Centre and the CBD so this is a great opportunity to kick off the Conference.
Conference Dinner Cruise - Thursday 22 October 2009
Boarding Time: 1840
Cruise Time: 1900 - 2200
Ticket price: A$135.00
The social highlight of the FOSS4G Conference 2009 is the Sydney Harbour Dinner Cruise. Step aboard and enjoy our splendid harbour whilst enjoying sunset drinks on the open deck, followed by a sumptuous seated 3 course meal accompanied by Australian wines.
City Sights Tours
For an overview of what Sydney has to offer, it is recommended that you do a Sydney city sights tour. Generally a three hour coach tour in either the morning or afternoon, this tour will give participants an orientation of the city and may include visits to points of interest such as The historic Rocks area, Mrs Macquarie's Chair at the Botanic Gardens (with views of the Harbour Bridge and Opera House), the Eastern Suburbs and the famous Bondi Beach.
Other tours include Northern Bush and Beaches and Australian Wildlife tours
For further information and to make a booking, please visit and click 'Sydney': aatkings or grayline
Cruising Sydney Harbour
For a different perspective on Sydney and its magnificent harbour, why not try a cruise? Ranging from short cruises such as the main and middle harbour coffee cruise through to lunch and dinner cruises, you will be sure to be impressed and 'wowed' by the views. Sail by some of Sydney's most famous landmarks including the Sydney Opera House, Harbour Bridge and Fort Denison. Cruises may also include the upper reaches of Middle Harbour with natural bushland, harbour beaches and marinas.
further information and to make a booking, please visit: Captain Cook
Sydney Attraction Pass
International visitors to Sydney can enjoy some uniquely Australian experiences by visiting any of the attractions. See over 11,500 all Australian aquatic animals at Sydney Aquarium, Experience Sydney's best views at Sydney Tower plus be amazed by OzTrek, a virtual adventure ride across Australia, or dare to step out over the edge with Sydney Skywalk, or have the experience of a lifetime by diving with sharks at Shark Dive Xtreme.
Visitors from Australia Whether on holiday in Sydney, or visiting family and friends, domestic travellers from Australia can enjoy the best attractions Sydney has to offer. Plus, for local Sydneysiders, visiting any of the attractions is a great way to experience and enjoy activities in your home city. For further information and to make a booking, please visit: Sydney attractions
Walking Tours of The Rocks
For a unique way to learn more about one of Australia's oldest convict settlements, why not join a Rocks Walking Tour? This tour will leisurely walk and talk you through this historic area and will conclude where it started, The Rocks to allow you some free time to explore the precinct at your own pace. Tours run daily at scheduled times and last approximately 1½ hours covering approximately two kilometres at a moderate walking pace.
For further information and to make a booking, please visit: Rocks Walking Tours
Sydney Harbour BridgeClimb
A three and a half hour experience commencing with a safety briefing at the BridgeClimb office Accompanied by an experienced leader, climbers cross the catwalk to the pylon and walk up to the summit of the Bridge's upper arch - 130 metres above sea level. Climbers are harnessed to a static line for the duration of the climb and are treated to spectacular 360-degree views across the harbour.
For further information and to make a booking, please visit: bridge climb
Sydney Opera House
No visit to Sydney is complete without making your way to the world most recognisable sails – the iconic Sydney Opera House. Designed by Jørn Utzon and completed in 1973, this expressionist building is home to some of the world's most famous opera's including Don Giovanni, Lucia di Lammermoor and Madama Butterfly.
If you are interested in the behind the scenes and history of this unique building then the Essential Tour is for you! You'll visit at least one of the venues - where performance lives every day. Some 1,500 performances, from opera to circus, rock and cabaret, are staged each year to audiences of around 1.5 million.
For further information on the performances and tours available, or to make a booking, please visit: Sydney Opera House
Blue Mountains 4WD Full Day Tour
Have you seen what Sydney has to offer and want to get off the beaten track? Then why not experience the beautiful Blue Mountains! This full day tour will take you through a World Heritage listed region with sweeping views of canyons, magnificent cliffs and visits to areas such as the unique rock formations The Three Sisters. You may even be lucky enough to see some of Australia's wildlife in their natural habitat.
For further information and to make a booking, please visit: Sydney adventure tours or australian wildescapes
Disclaimer
Please be advised that the above tours are offered by separate operators, and do not have any connection with Tour Hosts Pty Limited. This information is provided to delegates on a general basis and is the delegate's responsibility to research, make a booking and pay for the service provided directly with the supplier.
Please ensure that you read the terms and conditions on the operator website before proceeding with payment to avoid any problems. Any issues relating to this are at the expense of the delegate and not the responsibility of Tour Hosts Pty Limited.